CARBON SPONGE NETWORK

Carbon Sponge has been building networks of carbon farmers since 2020. We first formed an Affiliates group in 2020 in NYC and more recently a
Carbon Sponge Hub at White Feather Farm
, Saugerties, NY, in 2022.
The Carbon Sponge Hub @ White Feather Farm
started in 2022 with six small farms in Hudson Valley and the Catskills: Foxtrot Farm and Flowers, Mossy Stone Farm, Newton Farm, Nimble Roots Farm, White Feather Farm and Zena Farmstead. In 2023, we expanded to 10 farms with: Bonhomie Farm, Stoneberry Farm, Sweet Freedom Farm and The Lo Farm.
We developed protocols specific to this farm community to build and cultivate experimental plots (one at each location) for studying carbon storage in production fields. Throughout the season we have been tracking, analyzing, sharing and discussing data from the kit coupled with professional laboratory testing.
White grain sorghum harvested, close up.
We decided to focus on growing sorghum in the Hub's experimental plots for a couple of reasons. No farm was experienced with sorghum and it is not a common crop in the region. Carbon Sponge has been growing sorghum in NYC as part of its cover mix since 2018 and since 2019 has been testing The
Land Institute's perennial breed
.
Sorghum is a grain originally from East Africa that has proven to be resilient in heat, drought, floods, and various soil types (including nutrient-poor and contaminated). The plant has incredible biomass (it can grow over 12' in the warm summer months) and deep roots, terrific characteristics for carbon storage. The plant is a stunner, with tall stalks and dramatic, colored grain crowns. It stops people in their tracks! Lastly, sorghum is known to accumulate silica in its tissue that can bind with carbon to stabilize it.
Harvesting the sorghum grain or syrup for use and returning the rest of the sorghum biomass to the ground allows us to feed the soil and our communities at the same time.
Can we collaboratively produce a product across the Hub to support a farming community, spread the principles of carbon farming and feed people locally?
Jalal of Sweet Freedom Farm with Katharhy and Anne-Laure of Carbon Sponge, 2023.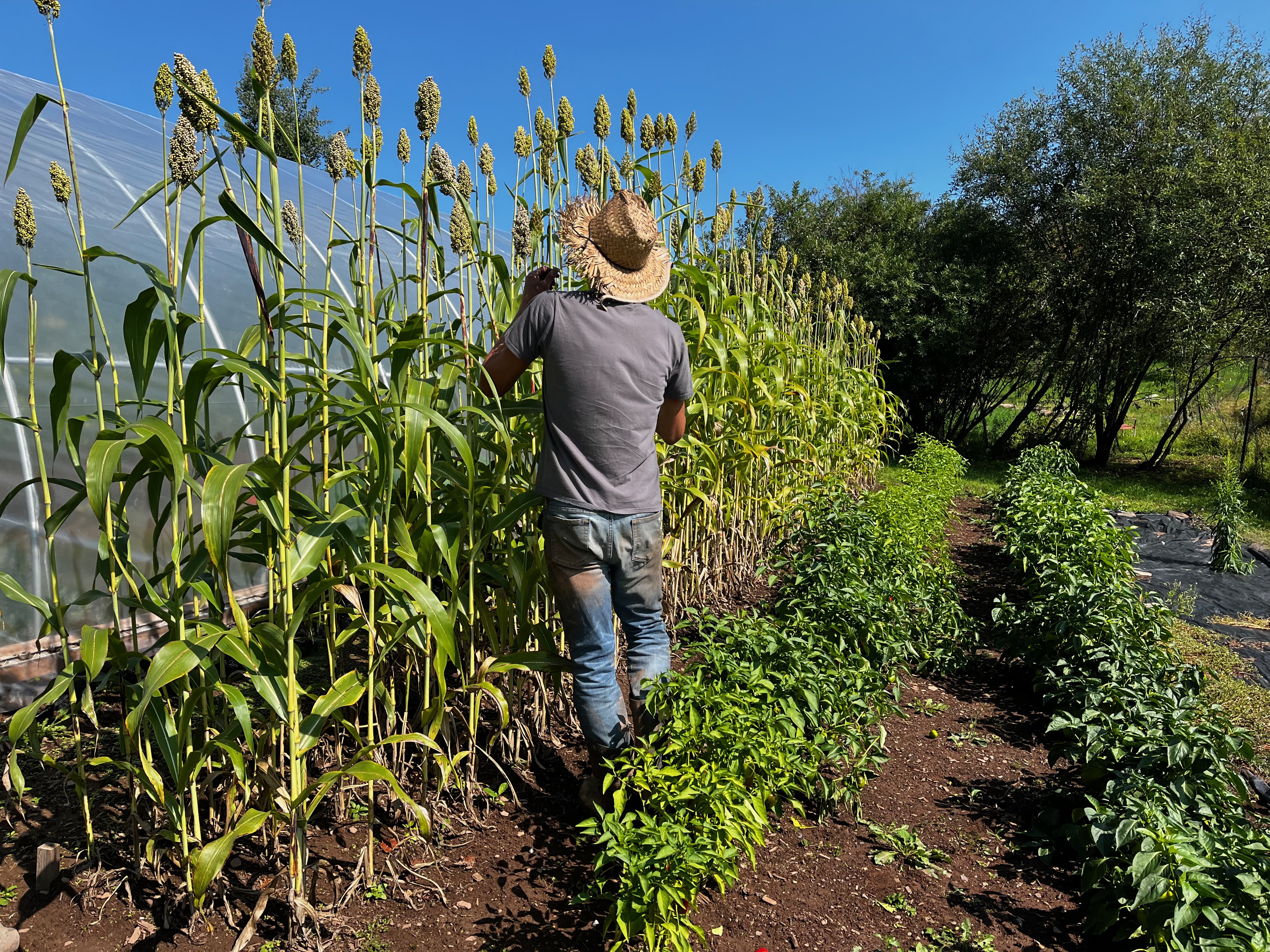 Tyler of Mossy Stone Farm inspecting sorghum midseason in 2022.
Ryan of Zena Farmstead running Microbiometer test on his farm with Koji, 2022.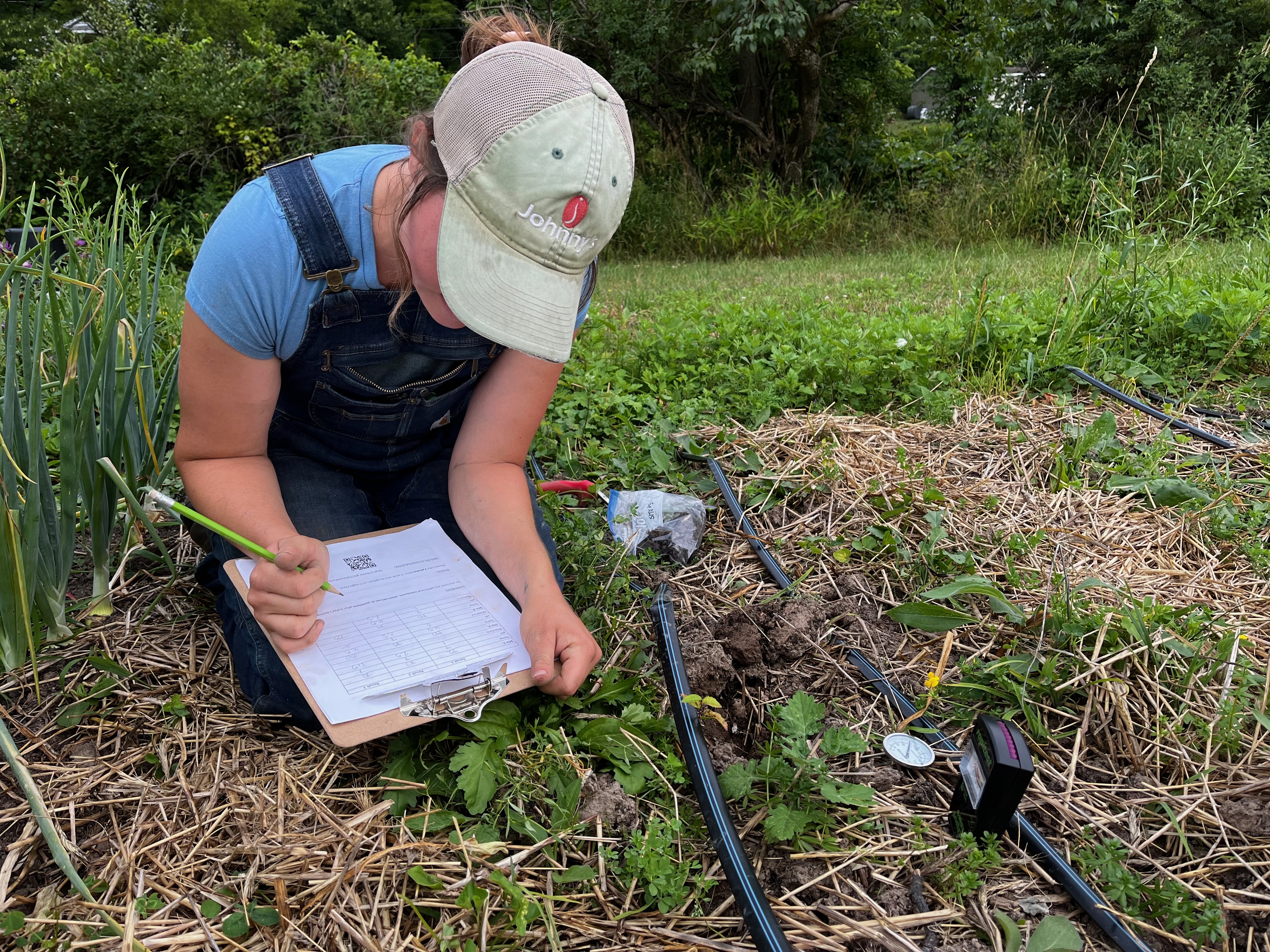 Christine of Nimble Roots Farm collecting soil data, 2022.
Carbon Sponge Affiliates in NYC
was active for two seasons (2020-2021). The group included:
Bronx River Foodway
(Bronx),
GrowNYC Teaching Garden
(Governor's Island),
NYU's Urban Farm Project
(Manhattan),
Pioneer Works
(Brooklyn), and
Prospect Farm
(Brooklyn) and
Red Hook Farms
(Brooklyn). Over the two years, the Affiliates members in NYC tested the Carbon Sponge kit and data collection protocols in their existing green spaces, discussed ecological farming practices as they pertain to an urban context, and analyzed results together.
Farmer Brendan at Red Hook Farms, 2020.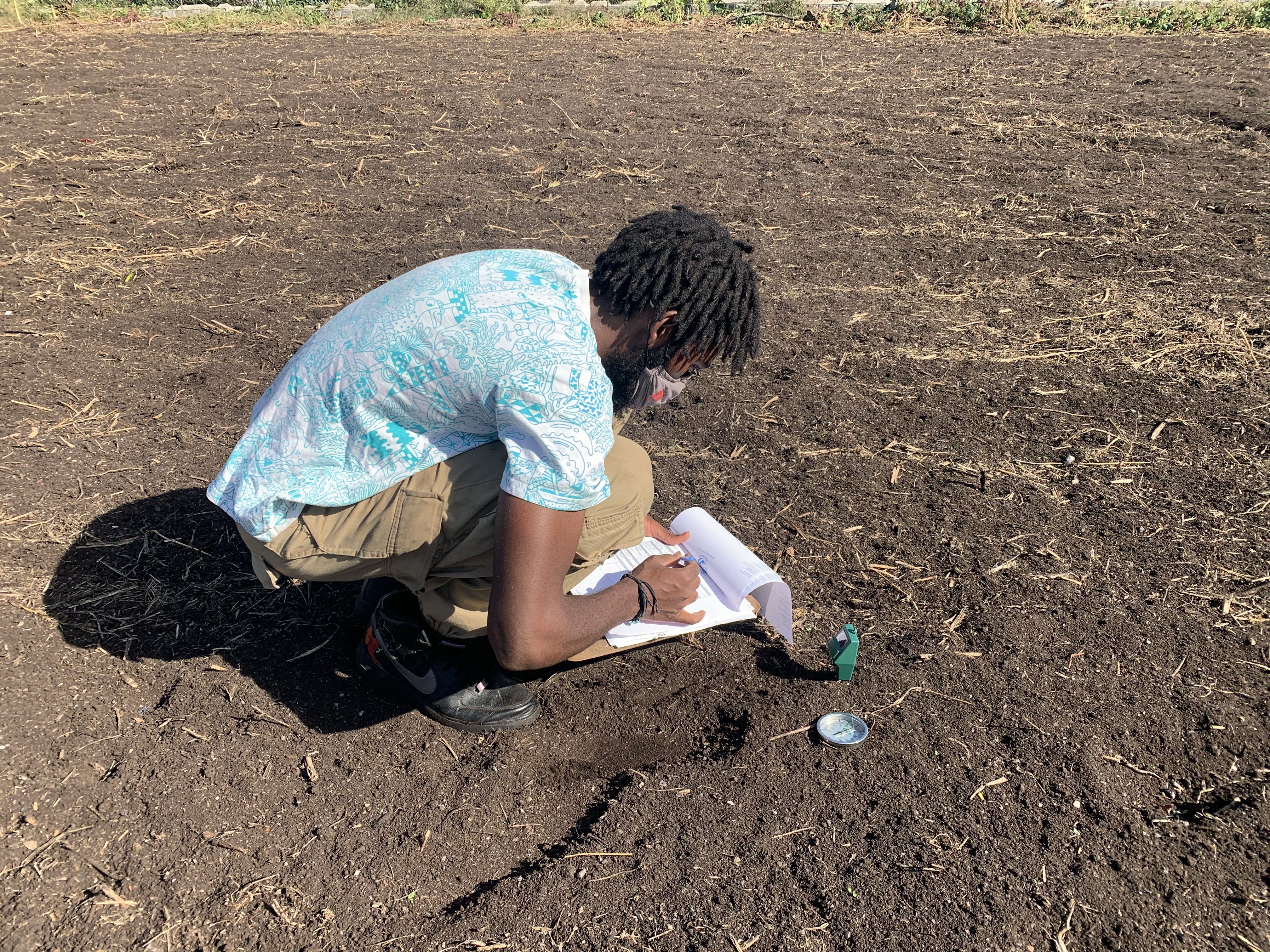 Farmer Justin at Red Hook Farms collecting soil data, 2020.
GrowNYC Affiliates testing with the kit on Governors Island, 2021.